Click over the next image to load a zoomed view
or DOWNLOAD a detailed .pdf document

DOWNLOAD here the full map with detailed instructions (6 pages).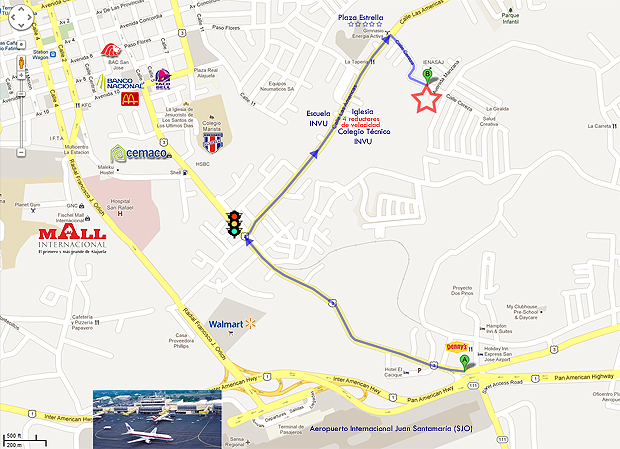 Villas de Alicante #99, 100 E from CreArte Kinder,
Alajuela, Costa Rica. PBX: 2441-2411.
(from the INVU Las Cañas en Alajuela traffic lights,
turn right 1 Km a la derecha over the Desamparados 4 rails roads
then, turh right again 0.5 Km , it's a 2 floor building
with red iron on the roof and grey color font with blue-ligh windows,
we are in the main road at the right side)
NOTE: the red line (in the zoomed view map)
points the path from San José/Heredia/SJO Airport corder,
the yellow line points the path from Alajuela downtown and
finally, the blue-light cyan line, points the conjunction for the previous
paths straight to our facilities in Villas de Alicante.