Please read the next 4 paragraphs before starting...
Please fill this form out so we can know about you a little bit. Once received, one of our representatives will be sending either an e-mail confirmation or call in no more than 24 hours (most of the time, it happens in the next 30 minutes unless it is a weekend, holiday, lunch time or we are out of the office covering an event). Remember that we conform to its requirements, you are who decides what contracts and what not.
If you do not receive our e-mail confirmation, please verify the message was not marked as SPAM Sometimes the e-mail may be filtered and stored in your SPAM/Junk-Mail folder in Hotmail, Yahoo or Gmail.
Remember that in that confirmation, we will be sending the date, day and time that is available for you to come to our officeso we can show you table cloth, flower decorations and other details for your event
You may choose from several options do not forge to enter at least 2 phones, so we can contact your in case the e-mail bounce by an unknown reason and please enter 2 or 3 dates (day/time) that you have available in your calendar to meet with us here.
Thanks,

Greetings,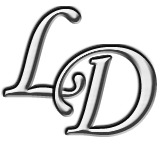 Rented accesories reposition chart.